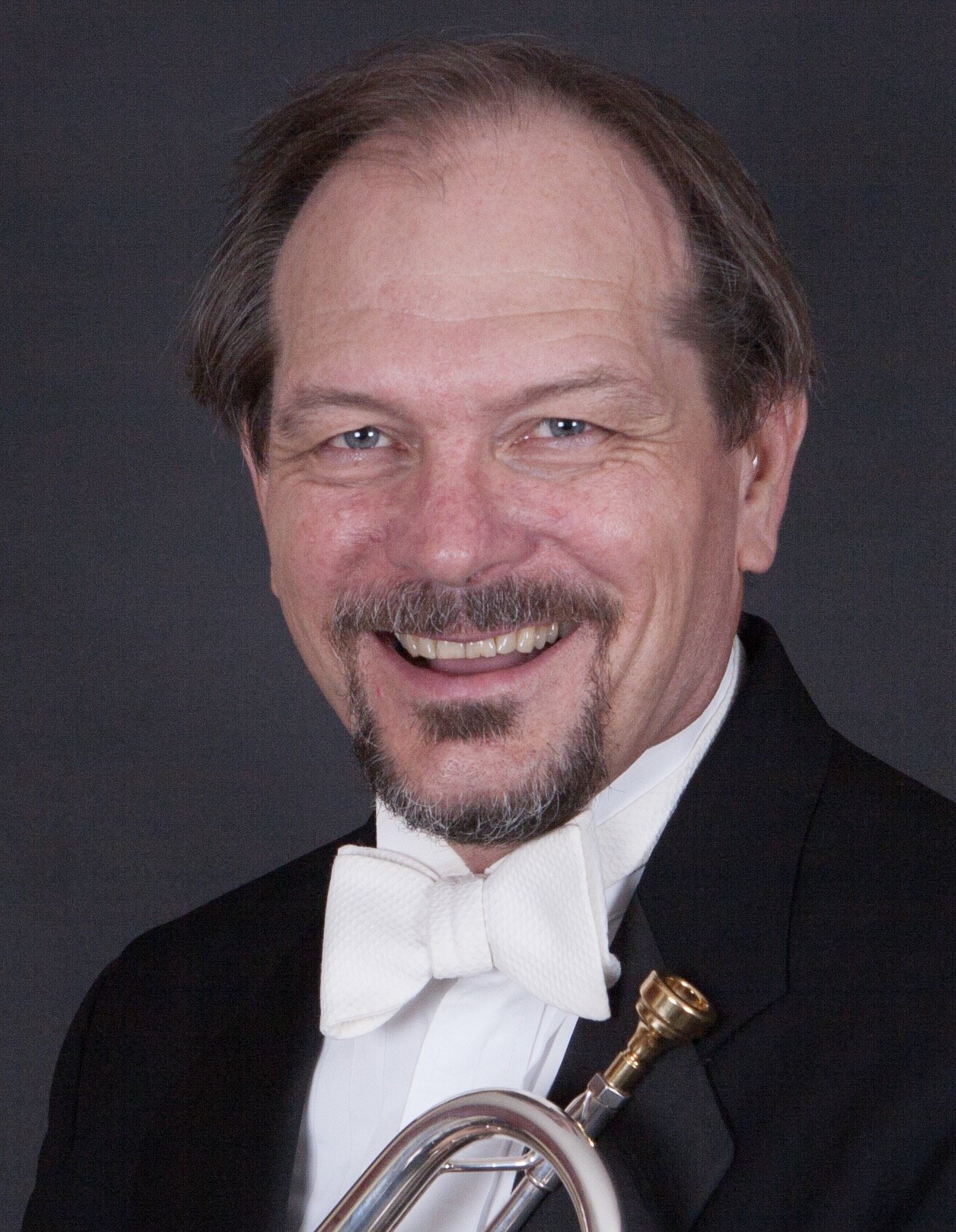 Our new Music Director, Mark Olson, takes command of the New England Brass Band for the 2023-2024 Season. Mark serves as Director of Harvard Band and Wind Ensemble, conducts the Harvard Wind Ensemble and Sunday Jazz Band and serves as advisor to the Harvard University Band.
Under his direction, the Harvard Wind Ensemble has premiered Cumba Cumbakín by Tania León, commissioned for the Harvard Wind Ensemble, and the Sunday Jazz Band has premiered arrangements of the music of Jim Hall, Tadd Dameron, Hank Jones, James Moody and Lee Morgan.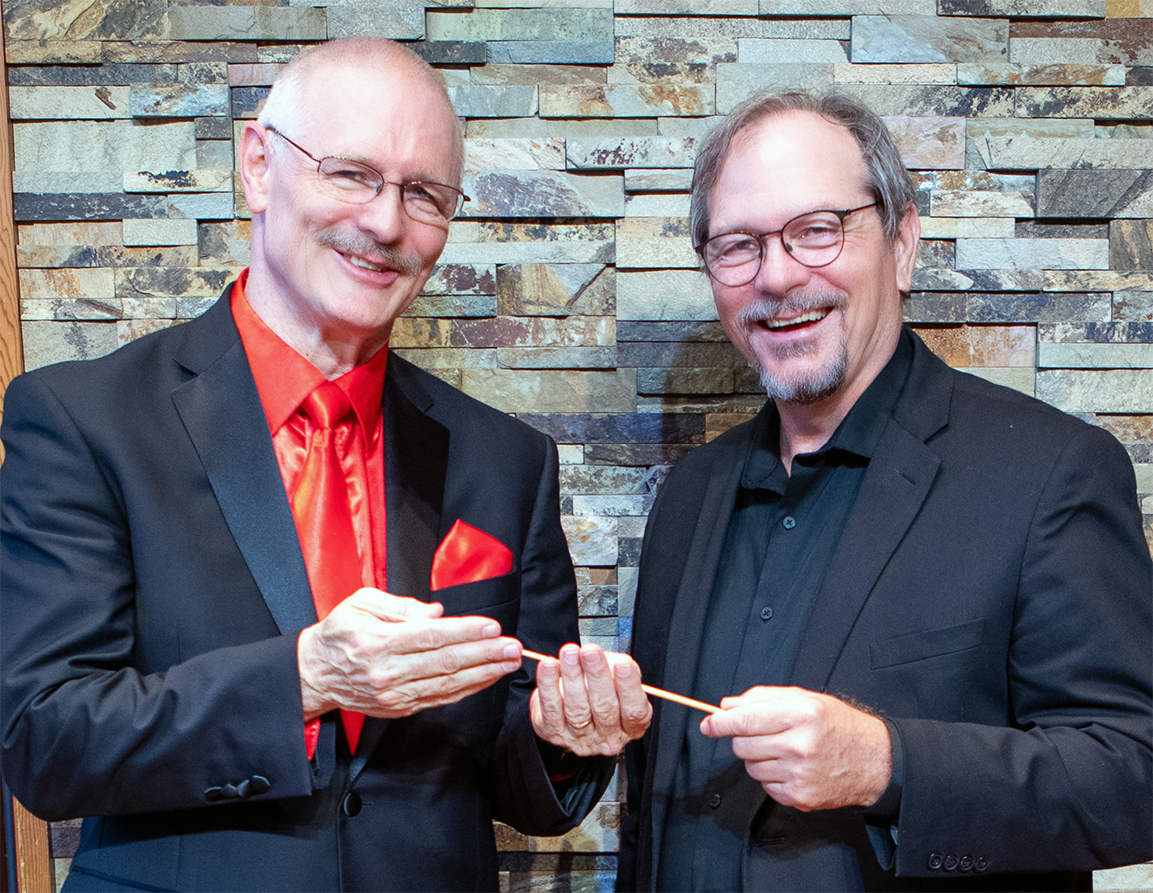 Olson has served as Interim Conductor of the Cambridge Symphony Orchestra, Guest Conductor of the Metropolitan Wind Symphony, and is currently Director of the Middlesex Concert Band. He received degrees from Concordia College in Moorhead, MN and the University of Minnesota and is an active trumpet performer as a member of the Metropolitan Wind Symphony and the New Sousa Band.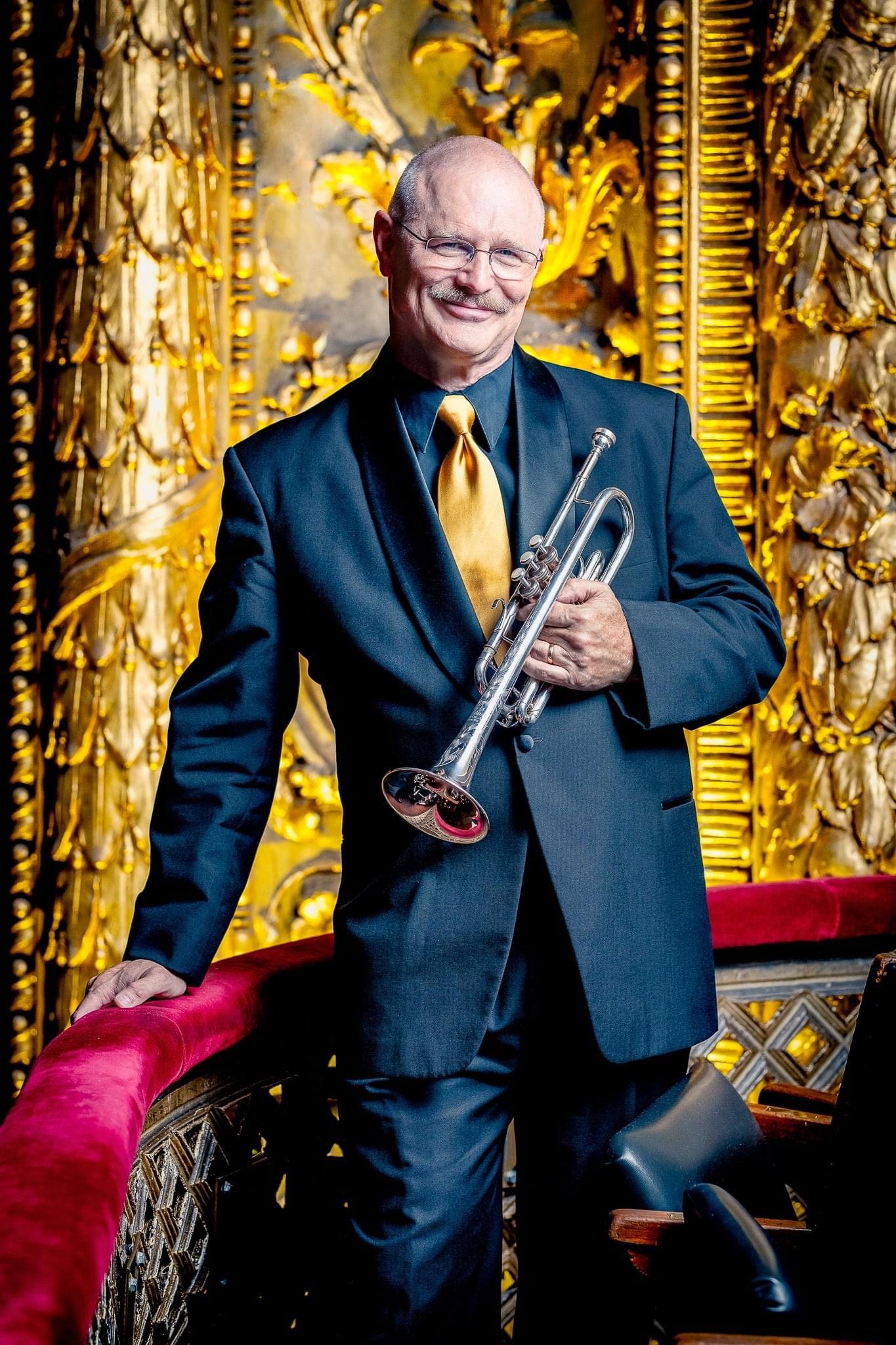 Cited in the Boston Globe for his "dazzling, clarion brightness
with elegant edges" and in the Boston Musical Intelligencer for
"virtuosity and musicality that was simply stunning", trumpeter
Terry Everson is an internationally renowned soloist, educator,
composer/arranger, conductor, and church musician. He first
gained international attention in 1988, winning (on consecutive
days) both the Baroque/Classical and 20th Century categories of
the inaugural Ellsworth Smith International Trumpet Competition,
with further success as First Prize laureate of the 1990 Louise D.
McMahon International Music Competition. Mr. Everson has
premiered numerous major works and has released three complete
recordings of numerous notable modern works for trumpet and
piano, as well as single entries on two discs devoted to the works
of Jan Krzywicki and John Davison; he has also recorded as soloist
with the New England Brass Band, the Lexington Brass Band, and
as Principal Trumpet of the Boston Modern Orchestra Project.
In addition to these accolades, Terry Everson also brings his
depth of knowledge of the brass band, having previously served for
eight years as Principal Cornet and Concertmaster of the New
England Brass Band, including two years as Assistant Conductor
and four years as Associate Conductor. He has also served as
Principal Cornet and Concertmaster of the Lexington (KY) Brass
Band, Soprano Cornetist of Brass Band of Battle Creek, and
arranged for the brass band idiom. He has appeared as a soloist
and on recordings of other brass bands across the globe as well,
including the Brass Band of Columbus, Triangle Brass Band, Youth
Brass Band and Youth Brass Ensemble, and the Chicago Brass
Band, to name only a few. Everson also serves on faculty at Boston
University, and performs frequently with the Boston Pops and
Boston Pops Esplanade Orchestra.
Music Director Stephen Bulla, received his degree in arranging and composition from Boston's Berklee College of Music, graduating Magna Cum Laude. He served as Chief Arranger to The President's Own U.S. Marine Band and White House Orchestra for thirty years where he was responsible for the production of ceremonial and entertainment music for the administrations of Ronald Reagan through 2010.
His compositions are performed both in the concert hall and on broadcast media. In 1990 he was awarded the prestigious ADDY Award for best original music/TV spot. In 1998 he was honored by The Salvation Army in New York for his extensive contribution to their catalog of published music for bands and choirs. His commissioned concert works are performed and recorded internationally. The Dutch, British, Swiss and New Zealand Brass Band Championship organizations have all commissioned test pieces from his pen.
One of many career highlights was a commission from the Library of Congress to complete and orchestrate the last known manuscript march of John Philip Sousa. He remains active as a clinician traveling frequently as a guest conductor of All-State bands around the USA.  His music for Wind Band, Orchestra, and Jazz Band is published by Hal Leonard Publications.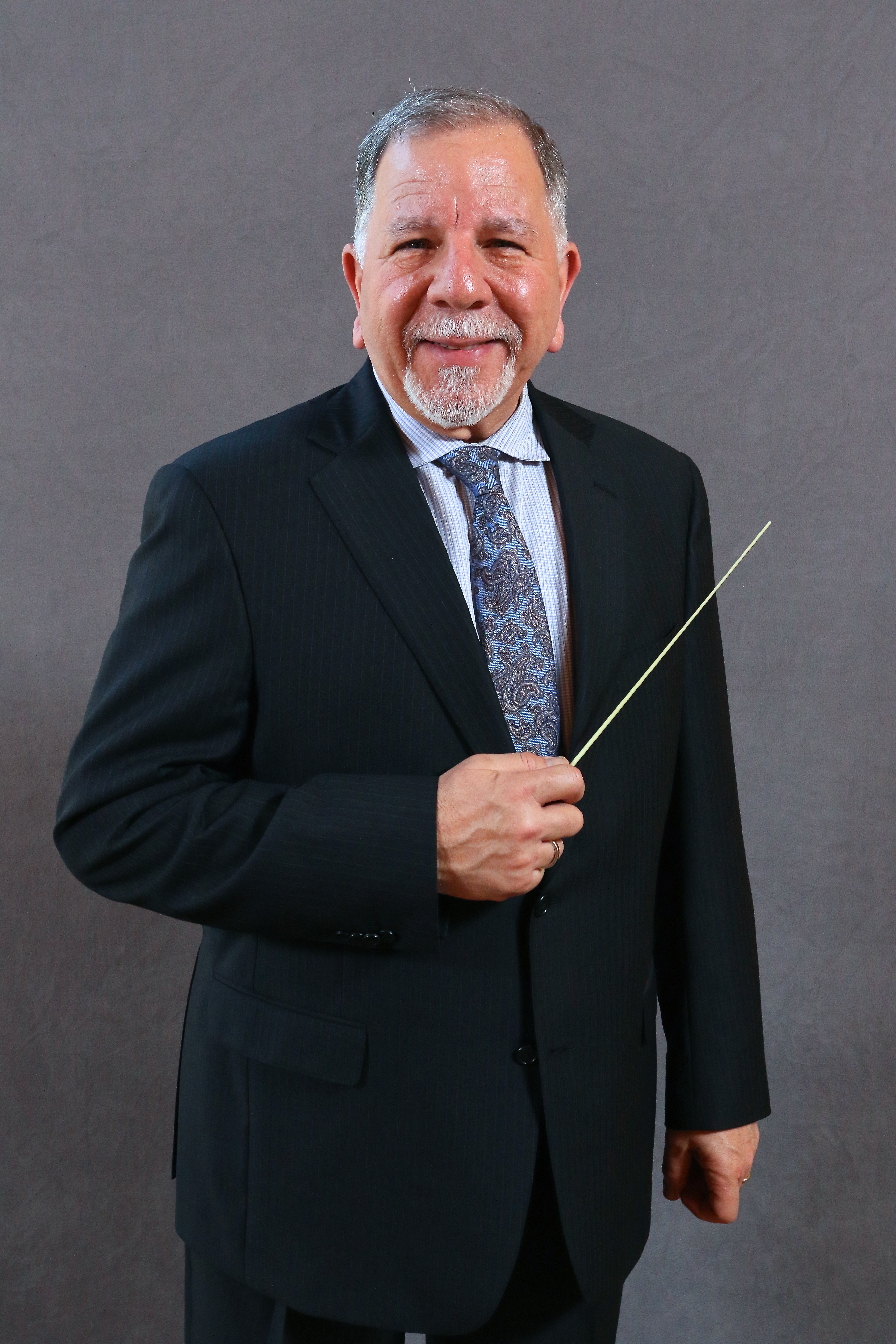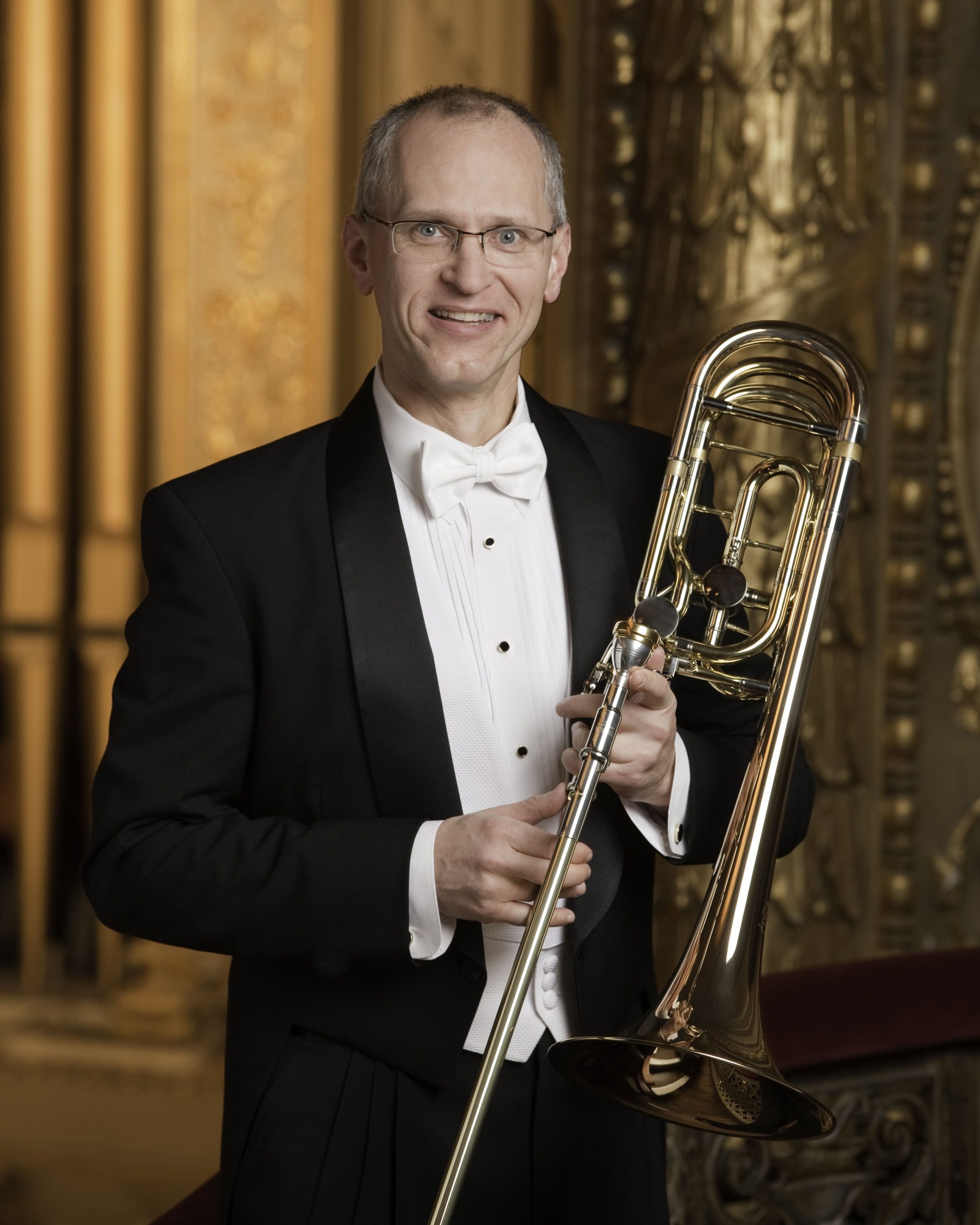 Douglas Yeo was named Music Director of the New England Brass Band in 1998. Bass trombonist of the Boston Symphony Orchestra from 1985-2012, he holds a bachelor of music degree from Wheaton College (IL) and a master's degree from New York University. Before coming to Boston he was a member of the Baltimore Symphony Orchestra and was a high school band director in Edison, New Jersey. He is a frequent lecturer and performer at colleges and universities around the world and has given master classes in North and South America, Europe, Africa and Asia. In 1996 he recorded his best selling solo album, "Proclamation," accompanied by the Black Dyke Mills Band and in 2002, he released a second solo album accompanied by a championship brass band (of solos and duets with British trombonist Nick Hudson), "Two of a Mind," with the Williams Fairey Band. Mr. Yeo has also been soloist with many other bands and orchestras including the Boston Symphony, Boston Pops Orchestra, New York Staff Band of the Salvation Army, the Fodens Band, the Aldbourne Band and the Brass Band Aid Celebrity Brass Band. His other solo recordings include his pioneering project of music for serpent, "Le Monde du Serpent" and an album of sacred music for trombone and piano, "Cornerstone." Douglas Yeo's website, www.yeodoug.com, continues to be recognized for its innovative content and design. He is a member of the NABBA board of directors and editor of NABBA's official publication, "The Brass Band Bridge."

William Rollins, Founder
1988-1998
Associate Conductor William Rollins is the founding Music
Director of NEBB, conducting them from 1988 to 1998 in
performances throughout New England and participation in the
Northeast Brass Band championships. Mr. Rollins' training and
experience earned him certification to teach music classes and
lead musical groups of all types for kindergarten through 12 grade;
instrumental, vocal & composition. He has experience as a clinician
at Music Educators' National Conferences across the U.S.,
preparing music teachings in learning innovative techniques for
teaching musical concepts in all grade levels. Rollins is a practicing
music therapist and clinical mental health counselor, serving people
of all ages living with mental health challenges; supporting their
ability to live independently in community as much and safely as
possible.
For more than 31 years, Mr. Rollins served as State Director of
Music and Gospel Arts for The Salvation Army in southern Ohio,
northeast Kentucky and Massachusetts. In his musical career,
Rollins has served as guest performer, conductor, instructor,
teaching clinician and worship leader around the world in such
countries as Antigua, Bermuda, Canada, the Congo, Nigeria, Puerto
Rico, South Africa, and all across the United States of America.
Rollins is equally comfortable in vocal music, instrumental music,
music composition, and in the authentic expression of worship and
worship leading. To his credit, Mr. Rollins has many published vocal
songs, both original and arrangements for soloists and vocal
groups of all ages.