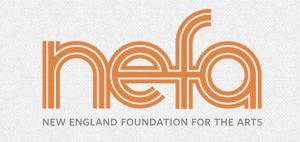 The New England Brass Band is a NEST (New England States Touring) eligible organization. This means that if you are an organization within New England and wish to book the band, you may now have the opportunity to do so with a grant by the New England Foundation for the Arts.
Eligibility and amount are determined by the below criteria:
Contextual, educational, and adjunct activities featuring the artist(s) in the project (e.g., workshops, lecture-demonstrations) which meaningfully engage various sectors of the community. Cross-sector exchanges (connecting arts and non-arts organizations) and collaboration are strongly encouraged.
Increase access to the arts in communities by removing barriers to participation due to socioeconomic status, race, ethnicity, nationality, geography, language, sex, sexual orientation, gender identity and expression, religion, mental and physical status, or age.
Well-planned promotion and marketing, including linkages that extend and deepen the reach of the project.
A budget that reflects revenue from a variety of sources including admissions*, sponsorships, private foundations, individuals, and/or government agencies. NEFA strongly encourages charging admission to performances and events for the following reasons:

Admissions are a vital source of income to help pay artist fees and other event expenses.
Admissions remind audiences that the work of artists has distinct value and that the professionals involved must make a living from their endeavors in order to continue.
Admissions purchased through advance ticket sales help ensure attendance.
Admission purchases provide patron information that can aid in marketing, fundraising, and audience development.
Read about the application here: https://www.nefa.org/preview-nest-questions
View New England Brass Band's NEFA profile here.
Inquire about booking or any other questions, please contact us.